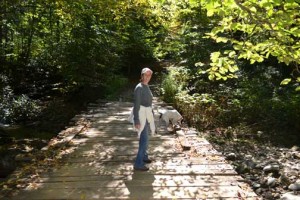 I'm Deborah
I work with all ages, individuals, couples and groups on encountering difficulties.  Sometimes life can feel overwhelming and insurmountable without a source of support.  I can offer an empathetic perspective, motivation and hope. My goal is to set you on a course of optimal balance.  One of the fundamental healing factors is through balance, which is necessary for life fulfillment.
After helping people through challenges including anxiety, depression, addiction, trauma, emotional distress, anger, grief, loss and stress I have seen the powerful effects of finding, restoring and maintaining equilibrium.  I use a holistic and integrative approach combining clinical methods with creative therapeutic approaches to help guide you toward becoming centered.  All components of life are interconnected and typically small adjustments in one or a few areas have profound effects on your overall quality of life.  Finding your optimal balance is a personal process and each individual requires a unique and tailored methodology.
Harmony is remaining in sync with the world around us, in our relationships and our environment. To be out of sync with life is to be off balance in any aspect, physically, emotionally, or spiritually. Without balance and harmony, only chaos exists.
My experience with travels to foreign countries and exposure to various cultures peaked my interest in the commonality and patterns of human behavior. This experience has also given me a clearer perspective of the similarities and differences among beliefs, values, philosophies and behaviors of various groups of people. The recognition of these variances that occur at both macro and micro levels involving national, community, family units and individuals has directed me to an overall interest in understanding human needs and a desire to seek a deeper understanding of human behavior, harmony and healing.
I am the proud mother of three beautiful children. My oldest child has a form of high functioning autism and is truly gifted with the most  tremendous power of intuition I have ever seen.  My middle child is full of life and keeps me on my toes. My youngest child has so much love in his heart that he can brighten the universe.
I have a MS in rehabilitation and career counseling with a certificate in addictions and substance abuse.  My internship allowed me to work primarily with trauma victims and witness the power of healing.   My biggest joy is in helping and empowering others in finding their inner strength, peace and unique path.