Life is a lot like gardening.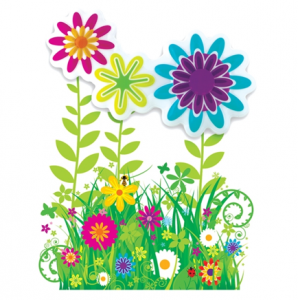 I had a garden once.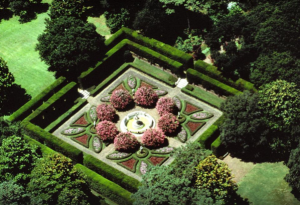 That wasn't it.
Here's an actual photo of my garden: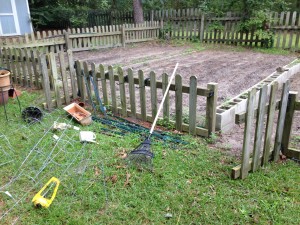 I'm not in any way a green thumb. I don't have any houseplants and I've managed to kill two out of three consecutive basil plants.
Actually, I gave up on the garden altogether this summer.  It wasn't what you would call cost efficient.  I rallied the troops (aka kids and fiancé) and enlisted them in various tasks.  We spent a great deal of time, effort and money on trying to grow healthy edibles hoping to save money in the high dollar produce section of our weekly grocery outings.
We rented a tiller, plowed the rows, brought in the garden soil, spread the fertilizer and covered the rows with some kind of liner to keep weeds from growing. A great example of our inefficient-ness is illustrated in the growing of peas.  We hammered steaks in the ground for two rows of peas and tied strings from post to post. I planted the pea seedlings that had been carefully grown from seeds in little plastic cups in my kitchen for the past few months.  After the first few exciting weeks, the holes started appearing in the leaves, so we bought insecticides that wouldn't be harmful.  None of them seemed to solve the problem. We also battled vegetable destroying varmints such as small animals and birds by constructing a fence.
When that didn't work we built a 'scare-a-crow' with sticks, old clothes a hat and a Halloween hulk mask.  Later we even tried a fake owl that was marketed to scare off squirrels and the like.  No luck– the squirrels mocked us and threw tomatoes in our yard (tomatoes from the garden that we actually managed to grow).
We waited and waited for our painstaking peas to grow, celebrating small milestones like when their height reached the next string.  We had high hopes of peas-o-plenty and healthy meals, or at least fresh, homegrown side dishes.
After several months of tending we began seeing the fruition of our labor.  Little flowers began to appear on the vines, which turned into small pods.  With great anticipation we waited for the moment they would be ripe enough to pluck.  Finally the happy day had come.  The troops rallied again for the joyous event of picking the pods, opening each one and finding bright green little peas ready to harvest.  We had big plans, plenty of recipes, and all ideas of months of garden fresh veggies.
Well, we gathered enough peas with that crop to almost fill a can.  That's right.  One can.  Hmm.  Let's do the math.
Cost of garden:
Tiller rental – $200 per week
1 cubic ft of garden soil – $4.97 for 20'x 45' = about 15 bags  = $74.55
25lb bag of organic soil treatment – $21.58
5 rolls of polyester landscape fabric – $28.47 per roll -  $142.35
pea seeds = $2.58
seed starter plugs = $19.95
insecticide = $15.19
fencing = $7.18 per 24" for 130 linear ft =  $933.40
wood steaks and string = $10.79
water bill = $9 extra per month x 4 months =  $35
fake owl = +19.95
Let's compare:
total cost for homegrown peas = $1,475.52
total cost for can of peas = $0.97
Okay, so this doesn't include the other vegetables that the rest of the garden produced – tomatoes, carrots, lettuce (mostly eaten by small animals and bugs), a few eggplants, banana peppers, basil, chives, parsley, potatoes, and kale) but it does illustrate the point. We did not spend near the money in the produce section this summer as we did on our garden last summer, and we had a much wider variety of vegetables than we did with our garden.  Also, going to the farmers market or store was much less taxing on our resources such as time and money. The homegrown peas were much tastier than a can of peas bought from the store but the cost/payoff was out of proportion.
Lesson here?  No, you cannot do everything by yourself.  We need help.  We need each other.  I need to rely on people better equipped at growing vegetables than my family or myself.  Everyone has a niche.  Everyone has something that they're good at.  Mine is obviously not gardening. We are a species that depends on one another for survival.  That's just the way it is and always has been.