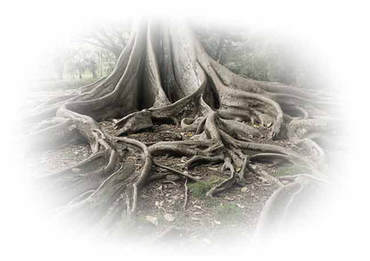 Healing
Welcome

Right now you are one step closer to a healthy balance where you feel empowered and a sense of peace. You are on a positive path to growth and well-being. My goal is to help you uncover your true potential and lead a life that is filled with meaning and joy. Through multi-integrative therapy approaches and techniques, we will unearth long-standing behavior patterns or negative perceptions that may be holding you back from experiencing a more fulfilling and meaningful life.

Wellness is a life-long pursuit. My goal is to help set you on a course of optimal balance.
---
Treatment Approaches
Each individual is unique and not all approaches work the same for everyone. Your treatment will be specifically tailored to your needs and personality. Usually a combination of evidenced based modalities are used together to address different issues. Some of the different practices include CBT, Attachment-Based Therapy, Emotionally Focused Therapy, Existential, Family Systems, Mindfulness-Based (MBCT), Narrative, Play Therapy, Relational, Strength Based and more intensive approaches for trauma. The trauma-focused treatments include EMDR, TF-Expressive-Arts, and S.I.T.C.A.P.

Expressive Art Therapy


Expressive Art Therapy is an effective form of treating emotional interference and trauma because it reaches the part of the brain that traditional cognitive therapy cannot reach. It is based on the creative process, which is a non-verbal form of communicating thoughts and feelings, accessing implicit emotions and memories that cannot be accessed through talk therapy. Many traumatic memories are stored deep in the brain, located in the amygdala with only an emotional marker. Often a traumatic experience will trigger the fight/flight/freeze reaction, and bypass the language center, which means that the memory never received a verbal identity and was never logically processed. Theses emotional markers that reside in implicit memories drive behaviors without access to the processing center, meaning no communication between emotion and logic. This is why so many people think, feel, react and behave in ways that seem illogical and destructive. The experience of being involved in creating meaningful expressions through non-verbal approaches helps facilitate the re-organization and reconstruction of lodged and unmarked emotions.


EMDR

Eye Movement Desensitization and Reprocessing

EMDR has been established as an evidence based, highly effective treatment for symptoms of PTSD. EMDR is additionally used for treatment of:

panic attacks
complicated grief
dissociative disorders
disturbing memories
phobias
pain disorders
anxiety
stress reduction
addiction
abuse
body dysmorphic disorders
personality disorders

S.I.T.C.A.P.


Structured Sensory Interventions for Traumatized Children, Adolescents and Parents

'Childhood trauma is marked by an overwhelming sense of terror and powerlessness (Steele & Kuban, 2013). Loss of loving relationships is yet another type of trauma that produces the pain of sadness and grief. The resulting symptoms only reflect the neurological, biological, and emotional coping systems mobilized in the struggle to survive. Young people need new strategies for moving beyond past trauma, regulating emotions, and coping with future challenges.

Neuroscience confirms that trauma is experienced in the deep affective and survival areas of the brain where there are only sensations, emotionally conditioned memories, and visual images (Levine & Kline, 2008; Perry, 2009; van der Kolk, 2006). These define how traumatized youth view themselves and the terrifying world around them. Reason, language, and logic needed to make sense of past experiences are upper brain cognitive functions that are difficult to access in trauma (Levine & Kline, 2008; Perry, 2009; van der Kolk, 2006). This explains the limitation of traditional talk therapy or narrowly cognitive interventions. Therefore TLC's Structured Sensory Interventions for Traumatized Children, Adolescents and Parents (SITCAP)

starts with the lived experience of youth which drives their behavior.'

-TLC SITCAP (read more)